Pediatrics 2018
With immense pleasure and excitement, I am euphoric to invite you to attend/participate in "
12th International Conference on
Pediatrics Health Care
", which will be held during August 16-17, 2018 at Paris, France.
This event will be of special interest to any professional involved in
pediatric healthcare
domain, such as,
pediatrician
,
pediatric nurse
practitioner, manufacturers of
pediatric drugs
&
health care
devices, academicians, researcher, students, parents,
clinical coordinators
, scientist,
pediatric intensivist
and
health care professionals
of any disciplines.
Pediatrics Health Care
conference gains special interest with every passing year in its particular goal to advance the
health care
knowledge and practice of
pediatric medicine
: related research and technology involved. It will provide a platform for multidisciplinary exchange of information to accelerate
pediatric disorders
and shed light on the significant scientific discoveries in all aspects of
Pediatrics Health Care
. Above all, it will be a meeting place to network and meet like minded people in the field of
Pediatrics
,
Medicine
,
Health Care
and
Research
.
In addition to attending the
Pediatrics
2018
conference
, we invite you to experience the culturally rich atmosphere of
Paris
. The city offers visitors and locals a
splendid
miscellany of culture, sights and unique cuisine. You are invited to bring your valuable insights to the deliberations of the truly interdisciplinary
conference
that will have global
implications in the field of
Pediatric Health Care
. We look forward to welcoming you to
P
aris,
F
rance in the month of August 2018.
About Conference
Children's cannot always answer medical questions and are not always able to be patient and cooperative. Pediatric Health Care is an essential influence in the health care services field, as well as growth and wellness of an infant or a child.
Pediatric Health Care from birth to adolescents age is necessary for the prevention, treatment and diagnosis of disorders that occurs specifically in neonates, children and adolescents. However, medical diagnosis, care and treatment methods for children and adolescents differs from each other.

This conference entitled "12th International Conference on Pediatrics Health Care" has the objective to fill the prevailing gaps between updated technology to detect pediatric diseases and pediatric health care plan to expeditiously serve answers for all in the need. This conference brings together doctors, pediatrician, parents, students, researcher and anyone who is concerned about the health of children world-wide.
This conference on "12th International Conference on Pediatrics Health Care" to be held from August 16-17, 2018 will have an expected cooperation of pediatricians, speakers, participant from around the globe to talk about the objective of this conference. We are blessed to have pulled in some incredibly famous researchers to give the talks. Pediatric experts from around the globe will get an exposure to various technology improvement, scientific research program in pediatric health care and about its related diseases.
Why this conference?
The conference on Pediatric Health Care will give an imaginative and synergistic space for pediatrician, business people, analysts, clinicians, pediatric learners, students, chairmen, pioneers, patients and guardians from all over the world to meet up and examine development in Pediatric Health Care. The event with few introductions that will mostly concentrate on zones including Pediatric Health Care, pediatric medicine, recent technology on Pediatric Health Care and advancement in pediatric social insurance. The conference group highlighted sessions will be intuitive and synergistic in essence. The general public has picked up a rich custom of comprehensiveness, grant, and kinship which is well displayed with its every years scientific conferences.
Why Paris?
There are unlimited shops, exhibition halls, verifiable locales; and so on Paris has it. Being a main metropolitan city on the planet, it is likewise various in culture and in nourishment.
Keywords- pediatrics, pediatrician, pediatrics health, pediatric health care, pediatric malnutrition, pediatric medicine, pediatric nurse practitioner, children death, neonatology, neonatologists, neonates, adolescents.

Global Market Scenario
According to Forbes,
health care
is a trillion dollar industry in the market. In 2014, the US spent around $2.9 trillion on
health care
services. In US, total
health care
disbursement were calculated to be $3.24 trillion in 2015, and were expected to reach $3.78 trillion in 2018. China's
health care
industry will reach $1 trillion by 2020, which will constitute one of the largest market all over the globe.
The global market for
Pediatric Health Care
services was worth $56.9 billion in 2008 and had a forecast to increase up to $79.3 billion in 2013 at a CAGR of 6.8%. Then, in 2010 the global
Pediatric Health Care
market has grown at a CAGR of 7.2% from $65.8 billion to $81 billion by 2013 and $83.6 billion by 2014. The global
pediatric
market is expected to reach nearly $100.7 billion by 2019. Again the global
pediatric ultrasound
market is accounted for $275.30 million in 2016 and by 2023, it is expected to reach up to $420.71 million.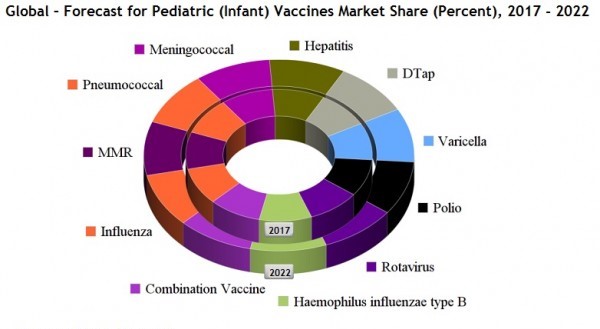 North America represented the greatest offer took after by Europe in 2015. Likewise, the worldwide market for
pediatric cardiology
in 2015 is to a great extent commanded by the U.S. because of the expanding cases of
heart infections
among the kids.
Europe is ready to display most elevated development rate amid the conjecture time frame because of the high interests in
pediatric products
and services by European people. So, Europe is considered as the second largest market of
pediatric health care
products and services.
In Middle East & Africa, the market scenario for
pediatric health care
was US$ 48 billion in 2016 and by 2023 it is expected to reach US$64 billion at 4.1% CAGR.
Asia-Pacific, is considered as the future market for
pediatric health care
products and services because of rising awareness on
pediatric health care
and
child health
among the people. The
pediatric
market in Asia-pacific is gauge to become attributable to the quick innovative advances in solution going ahead in creating economies.
The various players in global
pediatric
&
Neonatal
health care market are such as
Johnson & Johnson
,
Procter & Gamble
,
AstraZeneca
,
Abbott Laboratories
,
GlaxoSmithKline
,
Merck & Co.
,
Pfizer
,
Sanofi
,
Perrigo
,
Mead Johnson
,
Bayer
Aktiengesellschaft
,
Nestle
,
Danon
etc.